# How to install the Resource and Behavior Packs in Minecraft
1. Choose an Add-On, and tap on the INSTALL or DOWNLOAD button.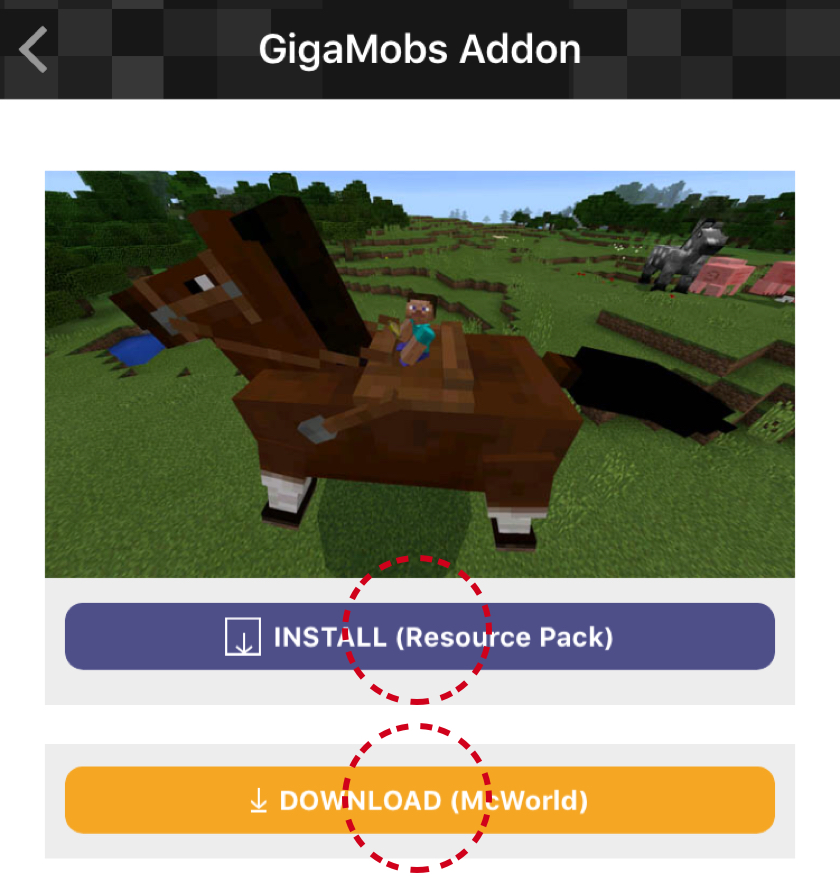 2. Tap Copy to Minecraft from the menu displayed below.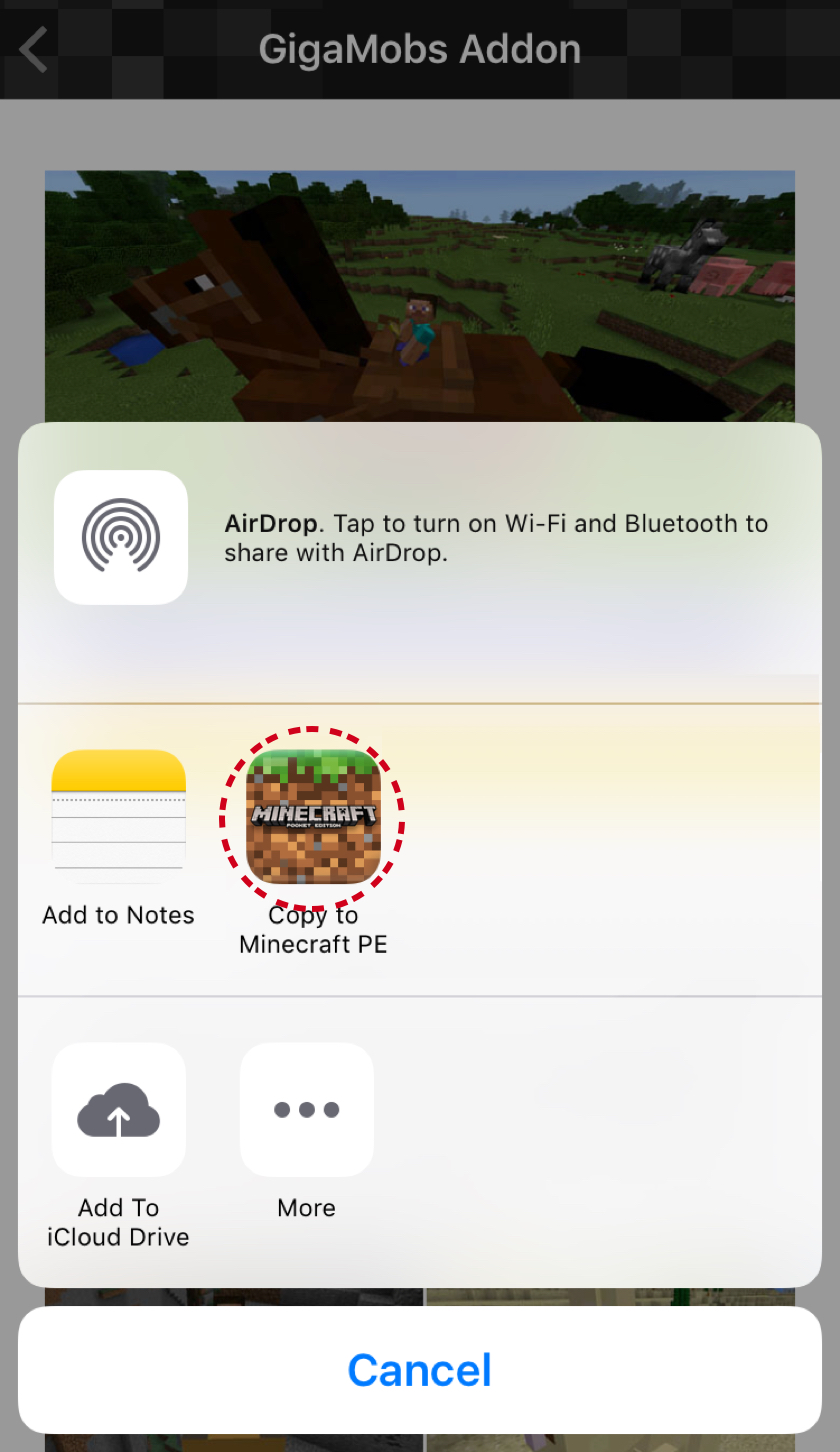 3. Minecraft will launch automatically, with a confirmation message on top.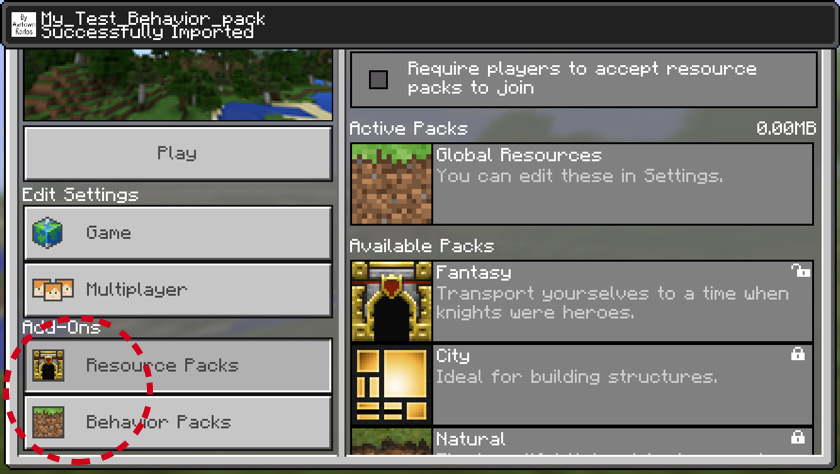 4. To activate the Add-On, enter the Game Settings page by choosing Create New World, or by editing an existing world.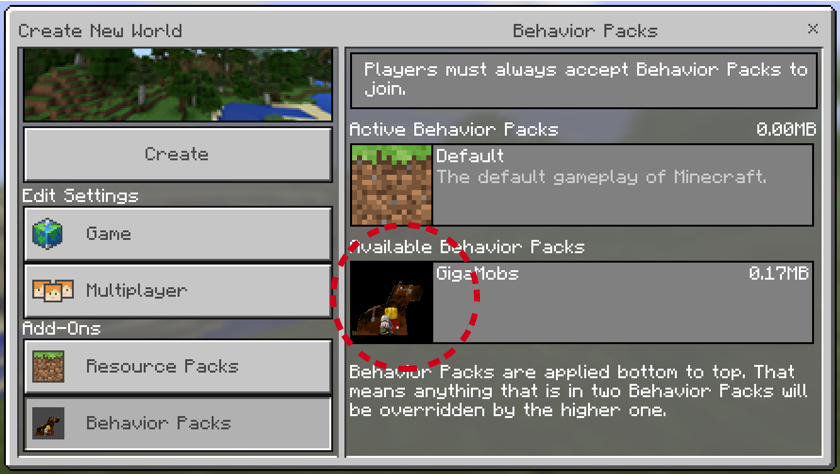 5. Scroll down the left pane, and tap on the Resource Pack or Behavior Pack menu. Select packs you want to activate on the right.